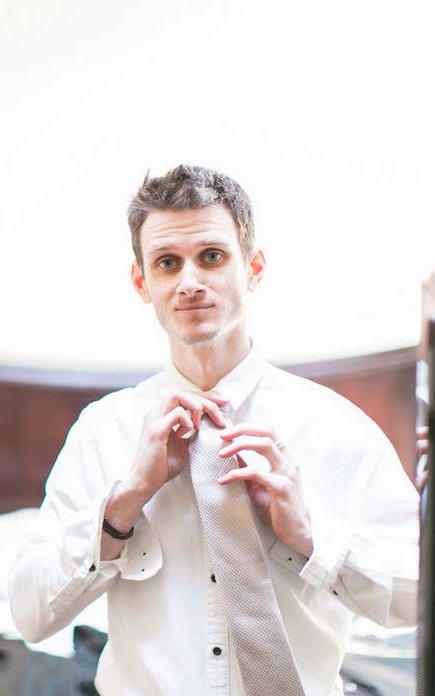 A "Bit" About My Life
I currently work in HTML5, CSS3, and JavaScript along with the JQuery library for front end development. I also support the back end development utilizing both ASP and PHP to connect to SQL and MySQL databases to drive dynamic pages. I graduated from the University of Massachusetts - Dartmouth in 2010 with a Liberal arts degree that focused in Philosophy and Economics. I began there in the Computer Science program and I am now continuing my pursuit of a Computer Information Technology degree at University of Massachusetts Lowell as well as a certificate in Web Development. I have written in many coding languages and find that I am drawn to web coding. Web development gives me a creative outlet and a chance to research and share all the latest technology with an online community.
I grew up wanting to know how everything worked. I took things apart on a daily basis, trying to figure out what makes them tick. I still to this day take everything apart just to tinker with it.
My father is an electronics engineer and sparked my never ending interest in mechanical and digital inner workings. Growing up we were lucky enough to have an IBM 286 that ran on DOS and later, Windows 3.1. I built my first computer when I was 11 with my dad to replace the IBM. And my first web site went up when I was 13. My web page sold duct tape wallets, bags, and various other duct tape related items. Unfortunately the web site was blocked by the IRS due to the fact that my business didn't have a tax ID... so much for the digital version of a lemonade stand.
I am a pretty outgoing I tend to be more social than people anticipate a computer geek to be. I have a lot of hobbies too many to list, but just to get a few out there I am a pretty decent chef and always wanted to open a restaurant, still do! I also love cars and fixing them, mechanical and auto body, and currently I am building a car from scratch I just finished welding up the frame. I'm pretty handy as a carpenter too.
When I can find the time I try to give back as much as possible by helping others with any thing I can. That is why I like learning all these trades and skills so that I have the ability to lend a hand with any project.
I have always been very active in sports, camping, hiking, and all around just enjoying the outdoors. I still enjoy the weekend back packing trip when ever I can get away. And nothing beats ending any activity with a great beer! I would like to call myself a connoisseur but it's more accurate to say that I just appreciate good beer.